Dusshera, also known as Vijay Dashami, is a Hindu festival which is celebrated with great gusto by Hindus in not just India but across the world. Dusshera is preceded by nine days of Goddess Durga's reverence, also known as Navratri and is shortly followed by Diwali. Falling on the tenth day of the month of Ashvina, according to the Hindu calendar, the festival marks Lord Ram's victory over Ravana- the ten headed demon king who abducted his wife, Sita. It also marks the victory of good over evil, represented by Ram and Ravana respectively.
In the great battle held in Lanka, Ravana was killed by Lord Ram. And so, people mark this auspicious day by burning effigies of Ravana, his brother Kumbhakarana and his son Meghanad. The nine days that precede Vijaya Dashami, are celebrated too as the entire legend of Lord Ram, Ravana and Sita is played out as a part of large fests which include rides and snacks. The ten-day play is known as 'Ram Leela' and it recounts the establishment of peace and Dharma in the world after vice was destroyed. The occasion is a big one and we must wish our near and dear ones on this day. Here are some wishes, messages and quotes that perfectly capture the essence of this festival. You can share these images, wishes, messages, cards, etc to your near and dear ones this Dusshera!
Wishes, Messages, Greetings for Dusshera

• May Truth win over lies, light over darkness, and good over evil in your life. May today and the coming days be showered with Lord Ram's abundant blessings for you and your family. Happy Dussehra!
• Wishing you a joyous day and hoping you conquer all your evils- krodha, kama, lobh and replace them with kshama, santosh and all things good. Wishing you a happy Dusshera!
• I wish for Lord Ram to light up every path of your life with his light and help you emerge victorious in whatever you do. Warm greetings of Dusshera to you and your family!
• Ferocity from Durga, Wisdom from Lord Ram, Patience from Goddess Sita, and strength from Hanuman. May you be blessed with all virtues that pave way for success, luck, prosperity and longevity. Wishing a very happy Dusshera to you and your family!
• May all evil from your life burn along with Ravana and its light make way for all things good. Hoping for the remaining year to be a fruitful, successful time for you in every way. Choicest greetings on the auspicious occasion of Dusshera to you and your family!
• "Don't kill but conquer the Ravana in you." This is a time for joy, for celebration, for enthusiasm and fervour. Let us celebrate every moment of this big day with happiness in our hearts. Sending positivity and good luck to you on this day that marks the victory of good over evil. Happy Dussehra!

• Hoping for life to take a positive turn that turns all your failures into motivation, your weaknesses into strengths, and your insecurities into power. May life give you the best experiences and you have the best year ahead. Wishing you and your family a very happy Vijayadashami this year!
• May this Vijayadashami burn down all the shackles of evil that hold you back from materializing your best self. Wishing a very happy Dussehra to you and your family!
• Sending warm greetings of the day of Dusshera to you. Wishing you love, light, health, happiness, success and prosperity on the day and for the days to come! Be blessed.
• I pray to Lord Ram with all my heart to burn down all your grief, sorrows and miseries and light up your life with happiness, love, joy and prosperity. Sending you warm wishes and regards on the occasion of Vijayadashami.

Quotes for Dusshera

• "Dusshera teaches us that when we act with Dharma, we will always be victorious." -Amish Tripathi
• "Inside each of us, there is the seed of both good and evil. It's a constant struggle as to which one will win. And one cannot exist without the other."-Eric Burdon
• "Fear is a constant, and faith is a choice. Fear comes from karma, and faith arises from dharma."- Devdutt Pattnaik
• "Shooting arrows at the multiple heads never kills the problem, one head replaces another, killing it will take just one focused shot at the heart of the problem." – Shahenshah Hafeez Khan
• "The important thing is to teach a child that good can always triumph over evil."- Walt Disney
• "Don't kill but conquer the Ravana in you."- Vikram
• "The death of evil, the burning up of vices and the victory of Dharma is the way of the world. Dusshera is not just a day, it is the way of life. It is the correct way."

Images, Pictures, Cards for Dusshera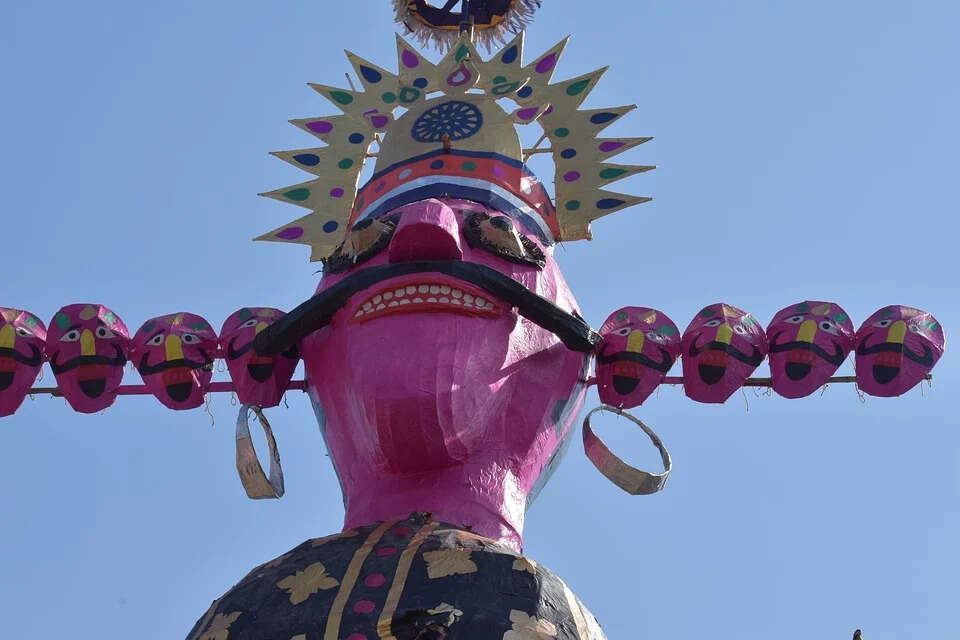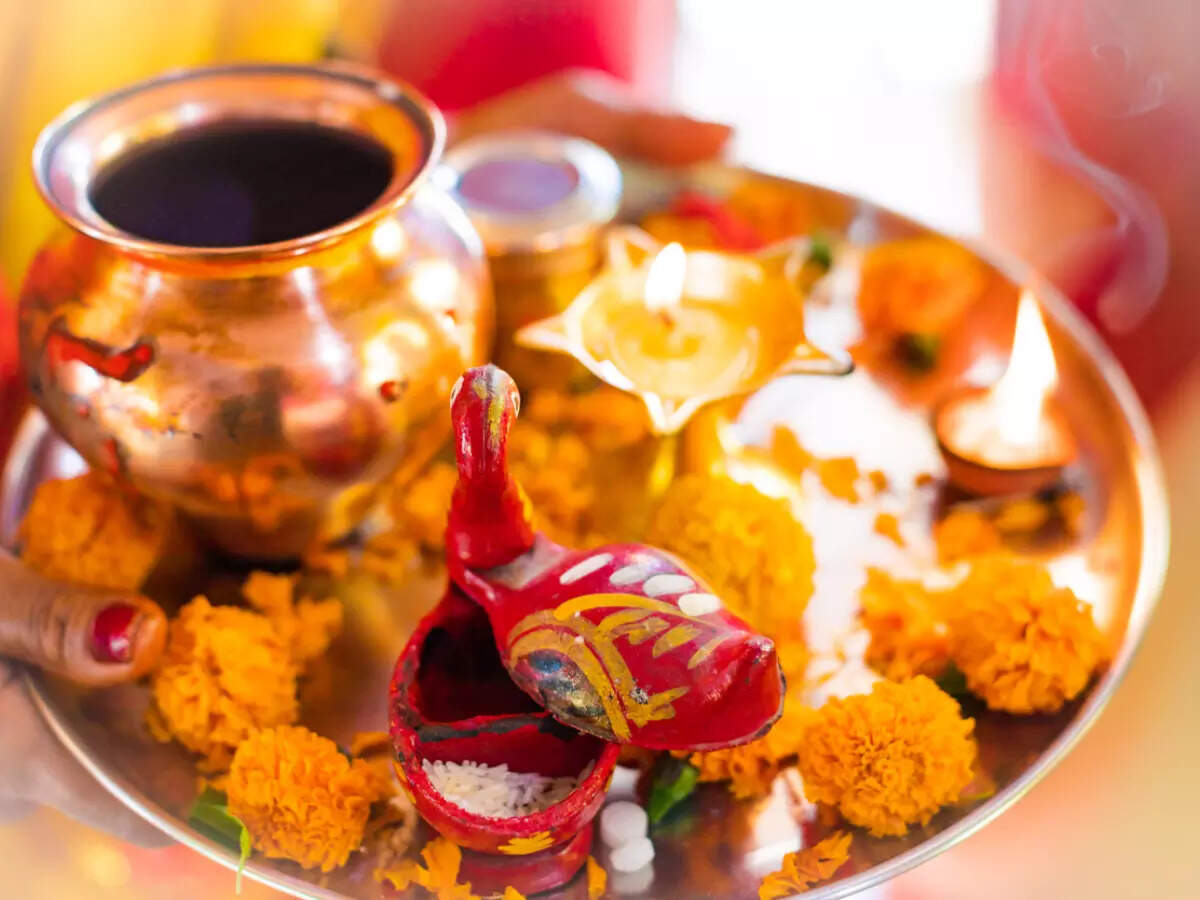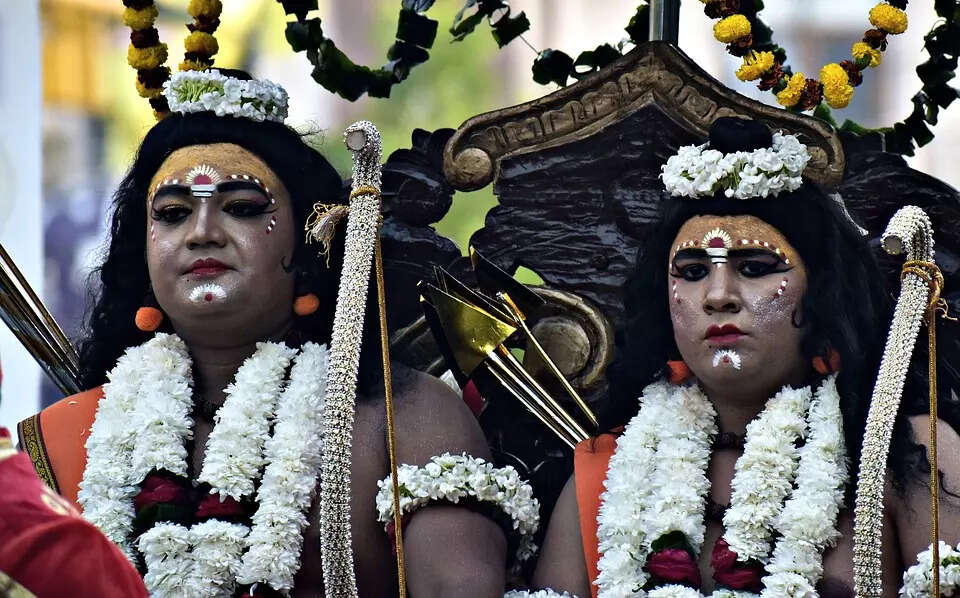 GIFs for Dusshera
Source link